[02/03/2018] SATURDAY NIGHT HTE; live in Pennsylvania, PH
PLACE WELLS FARGO CENTER, PHILADELPHIA
THEME "TAKE A CHANCE" by CFO$ 
[PROMO D'OUVERTURE:] (script) Ouverture habituelle du show sous les commentaires de Corey Graves et Michael Cole. L'Host, The Miz fait son entrée à la fois hué et acclamé par le public sur l'entrée de l'arène. Il accueille le public de la HTE ici à Philadelphie pour le dernier show avant le Royal Rumble dont il est impatient. La carte promet d'être excellente avec déjà 2 matchs de signés: Les finales du tournoi US et du tournoi WHC. 
Qui seront les deux finalistes entre: Jinder Mahal/Lio Rush et The Velveteen Dream/Jason Jordan pour le titre US?
Et bien sûr les deux finalistes entre Shinsuke Nakamura/A.J. Styles et Roderick Strong/Bobby Roode pour le titre WHC? 
L'un comme l'autre, les deux matchs sont à la carte du Royal Rumble mais ce n'est pas tout car ce soir en HTE
Des nouveaux arrivants talentueux vont faire leur apparences, n'attendant que de montrer ce qu'ils ont aux fans: Ce soir la division des tag teams débarquent à la HTE, et en plus de ça les titres seront remis en jeu au Royal Rumble dans un FATAL-4-WAY match. 
L'host clos le segment tout souriant, il dit que la carte sera extraordinaire, tout ça parce qu'il est le miz et il est.. AWESOOOOOOMMEEEEEE(R)!!! 
[1:] TAG TEAM MATCH
RE-DRAGON (BOBBY FISH & KYLE O'REILLY) vs TM-61 (SHANE THORNE & NICK MILLER)
Victoire TM-61 par décision de l'arbitre: DQ. 
Très beau match d'ouverture malgré le retard pris au début du show! Félicitations aux gagnants par contre attention au temps.. 
 [2:] US TOURNAMENT SEMI-FINALS (1)
LIO RUSH vs JINDER MAHAL
Victoire LIO RUSH par tombé. 
Bel échange entre les deux lutteurs et très belle victoire de Rush sur Mahal! Mes félicitations à Lio Rush qui accède à la phase finale du tournoi, bravo!
(Mes excuses pour la décision, je n'étais pas au courant..) 
 [3:] TAG TEAM MATCH 
THE HARDY BOYZ (JEFF HARDY & NERO HARDY) vs THE NEW DAY (KOFI KINGSTON & BIG E)
Victoire THE HARDY BOYZ par tombé. 
Bon match entre pour les deux équipes! Très belle interprétation des deux équipes et belle victoire des Hardy Boyz! Bien joué. Merci à Villain d'avoir dépanner Matt Hardy
[4:] US TOURNAMENT SEMI FINALES (2)
THE VELVETEEN DREAM vs JASON JORDAN 
Victoire THE VELVETEEN DREAM par tombé. 
Une nouvelle victoire cette semaine de la part de The Velveteen Dream! Très bon jeu et match! Félicitations à lui, il se qualifie pour la phase finale du tournoi US! Bravo.
[PROMO 2:] Aleister Black fait son apparence dans le ring de la HTE. Il prend donc la parole concernant les actions du Miz la semaine dernière. Cet acte lui à fait perdre son match face à Nakamura et lui à coûter de se qualifier pour le Tournament WHC. 
Il demande alors au Miz un match en revenge, pour avoir en tâcher sa place à la HTE, black lister les A-Lister comme lui. Il lui demande un match à la régulière. Le public se met alors à scander un "SIGN IT" dans toute l'arène. 
L'Host fait son apparence dans l'arène accompagné du Miztourage. Miz confronte Aleister et lui dit qu'il ne répondra pas à sa demande mais celle de du public et il aura son match! Aleister s'attend à ce que le Miz arrive sur le ring et s'enlève son blouson mais le Host l'arrête car.. le match n'est pas prévu pour ce soir mais pour le Royal Rumble. 
Mais Miz à plus d'un tour dans ses poches et il a prévu un match interéssant pour Aleister car ce soir il a un match et son adversaire n'est autre que.. SAMOA JOE! 
(non-scripté) Le Destroyer fait son entrée dans l'arène choquant tout le public. Il arrive donc son entrée sur le ring et Joe assène le premier coup. Les deux lutteurs commencent à se battre jusqu'à l'arrivée de l'officiel qui sonne la cloche!
[5:] MATCH EN SIMPLE
  ??? vs ???
ALEISTER BLACK vs SAMOA JOE
Victoire SAMOA JOE par soumission.
(non-scripté) A la fin du match, Miz arrive avec le Miztourage sur le ring. Axel & Dallas séparent l'arbitre de Black ce qui permet à Miz de lui infliger son Skull-Crashing Finale! 
Très beau match de retour pour Joe! Merci à Villain et à Payye d'avoir dépanner le match!
[6:] WHC TOURNAMENT SEMI FINALES (1)
A.J. STYLES vs SHINSUKE NAKAMURA 
Victoire A.J. STYLES par tombé. 
Bon match malgré le rush de dernière minute.. Joli échange, félicitations à A.J. Styles qui se qualifie pour la phase finale du tournoi World Heavyweight Championship! Bravo à lui.
[7:] WHC TOURNAMENT SEMI FINALS (2)
BOBBY ROODE vs RODERICK STRONG
Victoire RODERICK STRONG par tombé. 
Match très bien réalisé, bon rythme et timing digne d'un match de PPV. Je suis désolé de pas avoir pu assister au match.. Félicitations à Roderick Strong qui se qualifie pour la phase finale du tournoi au Royal Rumble! Bravo à lui!
[8:] ROYAL RUMBLE TRAINING BATTLE ROYAL: 
Victoire ROMAN REIGNS
Petit match qui n'a pas pu être bien réalisé par avec le temps. Merci à tout ceux qui ont pu participé et dépanner. Félicitations à Reigns pour cette victoire!
C'est les montagnes russes, une très bonne semaine puis on retombe.. 
On a perdu un peu de temps au début du show mais les matchs ont globalement été bons. 
Des bémoles qu'il va falloir rectifié à tout prix: Les absences, les retards et tout le reste. Donc j'vais être clair et net, les horaires vont être réaménagés afin qu'il n'y a plus de problèmes donc le moindre le retard et la moindre absence injustifié: Une fois c'est pas de matchs. Deux fois c'est suspendu et au delà retrait du lutteurs de façon impermanent. 
Merci à tout ceux qui ont été là et qui ont participé au show. Espérons que le Rumble puisse bien se dérouler. 
Gold

Chairman SmackDown

Messages

: 3088


Date d'inscription

: 20/03/2016

Show assez moyen, mais je trouve que t'es dur sur la note.

Désolé pour notre match avec Hakim, mes excuses à Theo et erfs. Bien joué quand même à Hakim. Bien joué aux vainqueurs et merci d'avoir participer à ceux qui sont restés jusqu'au bout.

Continuons sur cette lancée.
——⌜Hardcore Total Entertainment⌟——
Tom

Univers

Age

: 18


Messages

: 1397


Date d'inscription

: 30/04/2016

Show Correct, j'ai bien aimé le match Roderick Strong vs Bobby Roode
Bien joué à tous
Zeze.

Journaliste

Age

: 18


Messages

: 896


Date d'inscription

: 15/02/2016

Désolé de mon absence avec ce bug pc. Je comprendrai si j'ai un sanction
——⌜Hardcore Total Entertainment⌟——
x1 NXT Champion

x1 Universal Champion
x1 Double X Division Champion
x3 Unified Tag Team Champion
x1 Introducteur au Hall of fame. ( a introduit Raphent.)
Bon show à vous, quelques absences qui ont baissé la qualité.
——⌜Hardcore Total Entertainment⌟——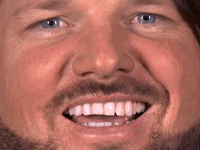 VIV LE FENOMENAL NUMERO 1!

Permission de ce forum:
Vous
ne pouvez pas
répondre aux sujets dans ce forum